Pooooooooorrrr Kittty
KITTY LOVE!!!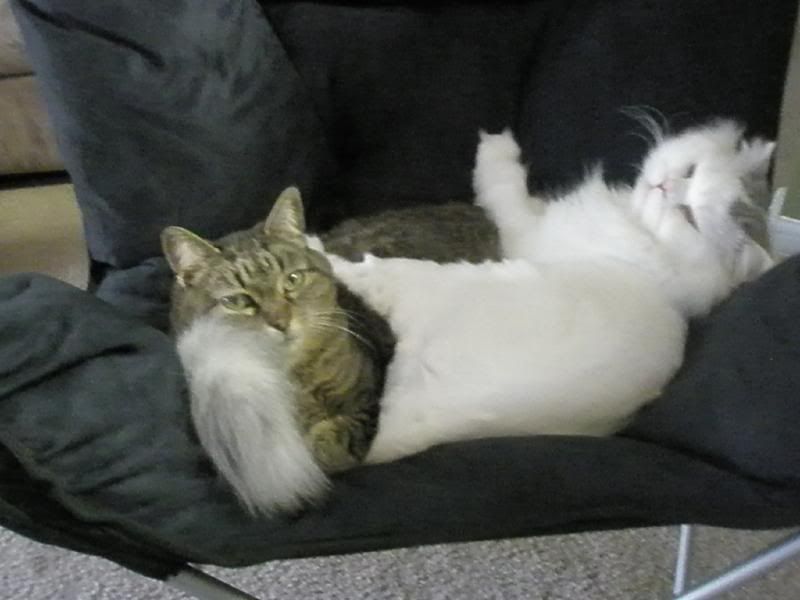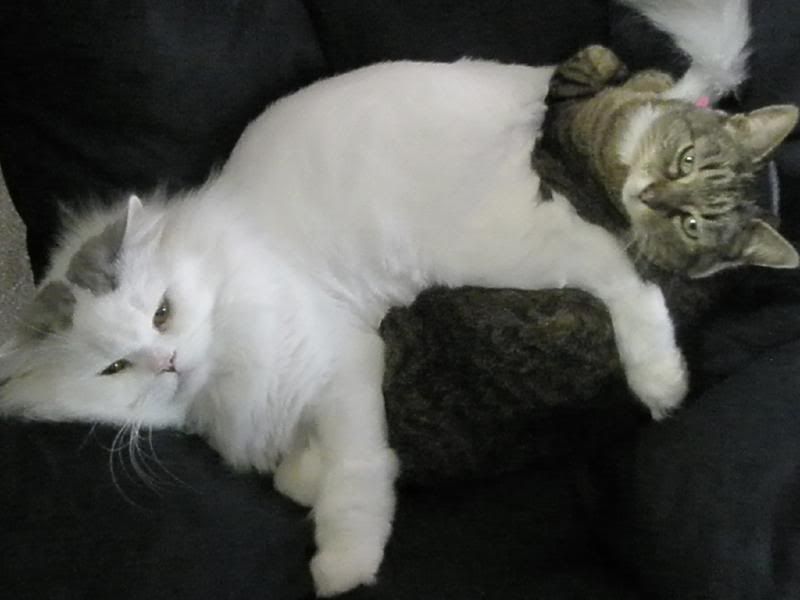 Kitty and Puppy love
Before and after pictures of Alfred's haircut. Keep in mind that I shaved him by myself on the concrete outside. I also didn't have scissors to make his head....cute. He's wearing a shirt now...poor kitty, he looks so bad. But no cat hair on stuff!!!
BEFORE....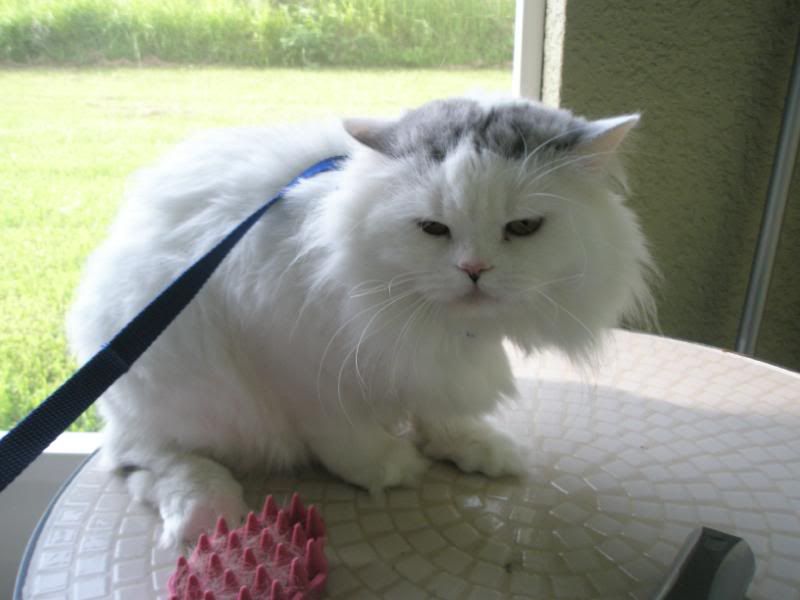 We started on the table and ended up...everywhere...